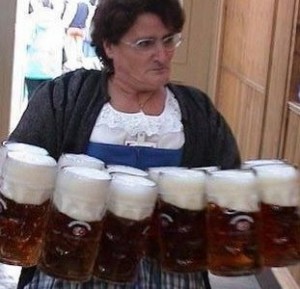 Well, it has been a very difficult week for old man Baba. After receiving scathing restaurant reviews on last week's podcast, I realized it was time for me to take matters into my own palms and grab the bull by the foot.
I had received many reviews concerning an employee of mine being very rude at the serving counter. So I made the decision to terminate the individual this week. She was actually a carry over from the previous owner (Nick's Gyros and Red Hots). She seemed nice enough at the time, so I kept her on my staff. But she had since turned very ugly against the customer (and this is quite a feat since we have very ugly customers)! This is absolutely unacceptable and does not meet Baba's standards. I do wish her very well in her next endeavor.
I call into the show on Episode 23 to talk all about it!
Thank you very much and I will talk to you all very soon.
Baba