For this website to make any sense to the casual passer-by, it would be helpful to define a few terms and introduce the essential characters to the story: The Smorgasbord (or Smorg for short) was the name for our high school radio show. We wanted the name to describe a show that would have a cross section of topics, formats, features, and surprises. It was essentially a talk show between my partner, Dave Jackson and me. The station was 250-watt WDGC 88.3 FM in suburban Chicago – Downers Grove, Illinois. The program aired for three seasons between 1982 and 1984.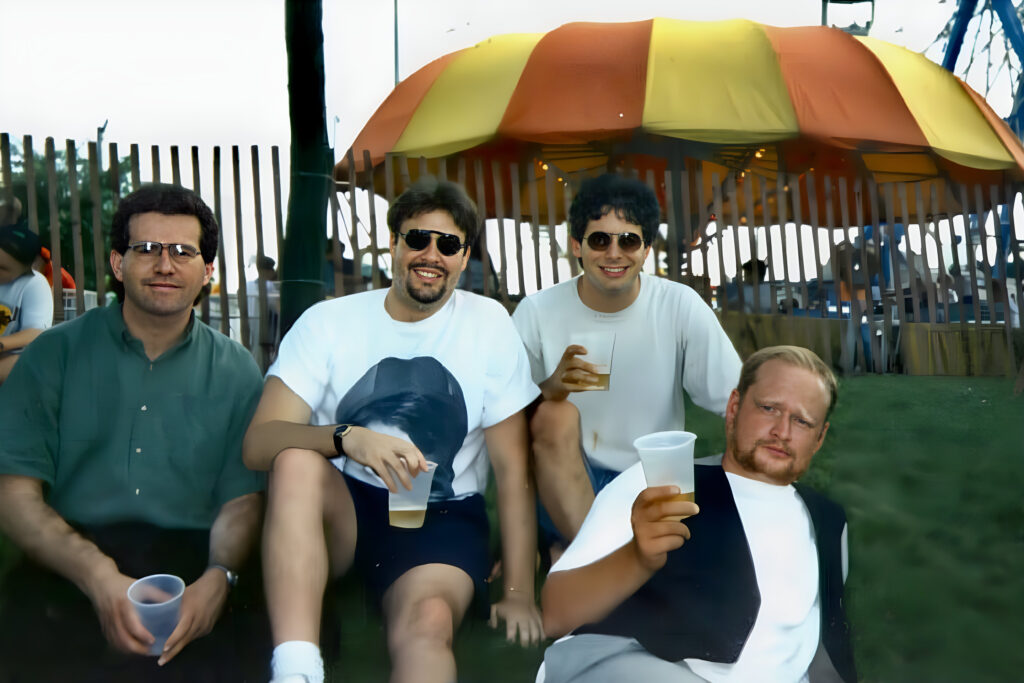 'Cow Dung and Chicken Tongue' was the name given to our first collection of radio bits and songs when it was put out as a "Greatest Bits" package on audio cassette. I came up with this brilliant name during freshman year study hall.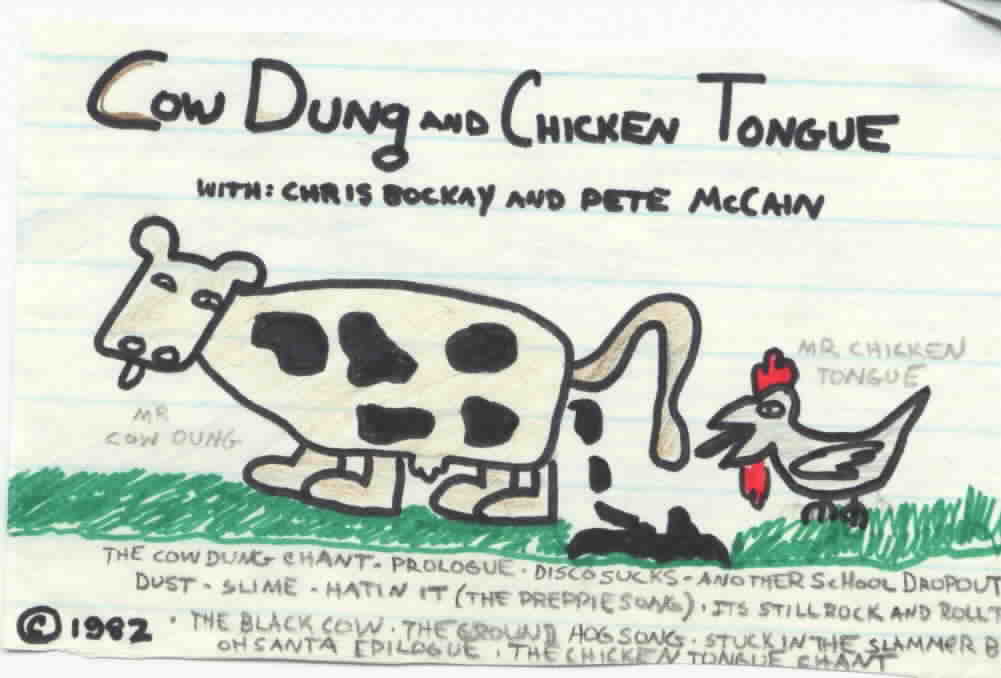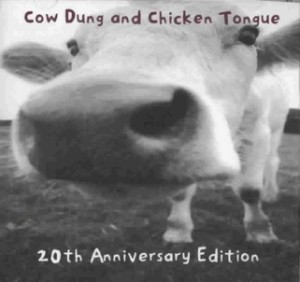 Chris: Half of the Chris and Dave Duo, the brains behind this website, and the only one to admit having anything to do with the Smorg show. Chris became interested in radio after hearing John Landecker (WLS-AM) do his call-in show "Boogie Check" in 1976. As a 10-year old, he quickly learned how to dial in and get on the show 37 times in a year.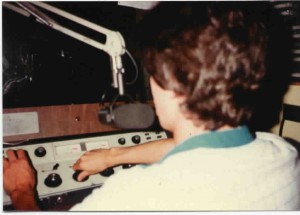 Peet McCain – Chris's friend since 1977. Peet was Chris and Dave's producer and came up with the goods for material on several occasions. Chris and Peet started their own home radio studio in 1979 and called it WKID. This gave them a leg-up on the competition. By the time they went to high school they had already had three years of experience doing fictitious radio shows. They were therefore more seasoned than others going out for a time slot on WDGC, the high school radio station.
After being paired up with several other newcomers including Daryl Woltman and Greg Pluhar, Chris asked Peet to pair up with him since they had a certain chemistry. However, Peet did not go to the same school that had the radio station, so technically he was not allowed in the studio. So Chris and Peet ended up recording their show from Chris's home studio and then aired it later. This was Chris's first clever way to get around the many rules that would be imposed on the Smorg crew in the years to come. After a while, the General Manager had absolutely no idea whether Peet was live in the studio or pre-recorded! What deviant little teenagers!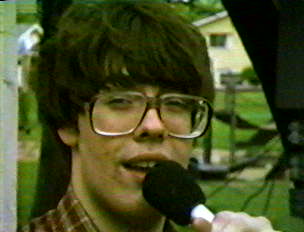 Before the Smorgasbord Radio Show was launched, Chris and Peet were written up in the Downers Grove North High School newspaper. As someone who was just given a radio show on the station, this did not go over well with the more senior staff members of WDGC. After all, how dare this guy get this level of attention after only being on the radio for a couple of months? I believe this is what began the struggle I faced from this point forward, for doing the type of show I wanted to do.
In hindsight, the dorky pictures with the Kermit doll probably didn't help.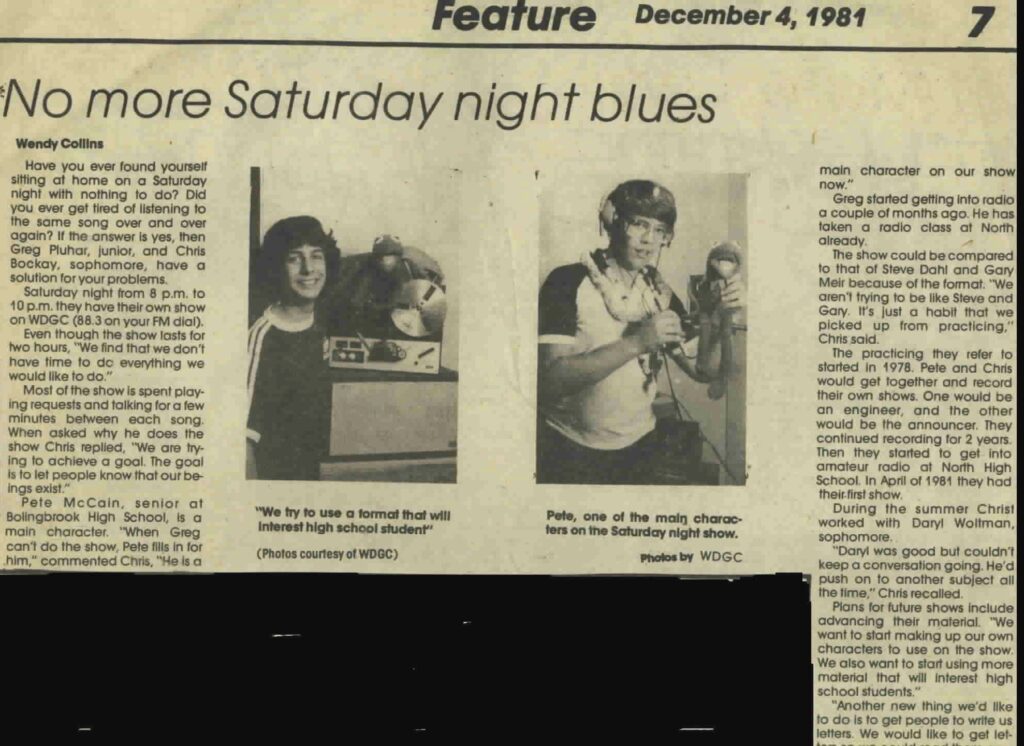 Dave Jackson – The other half of the Chris and Dave Duo. Chris and Dave hooked up in the Fall of 1982. It was an unlikely match-up. Chris was mainly a Top 40 guy with a desire to do a goofy talk show. Dave was more of a progressive, album-oriented rock kinda guy (Frank Zappa, Warren Zevon, etc). Dave approached Chris after tuning into his summer show, and thought they would make a good team. He was right. The chemistry was there almost from the start. They scored a prime-time slot on Saturday night and the Chris and Dave Smorgasbord was born. Chris and Dave would go on from there to do about 50 broadcasts. Dave is the only one from the Smorg team to make a career out of radio. Unfortunately, Dave has been "missing" since 2007. If anyone knows of his whereabouts, have him call the SmorgShow Hotline immediately. His coffee is getting cold.
UPDATE: Dave Jackson was found alive in 2010 and he first joins us by phone on Episode 49 of the podcast. He later makes regular in-studio appearances including our 30th anniversary celebration at the Carlisle on 9/15/2012.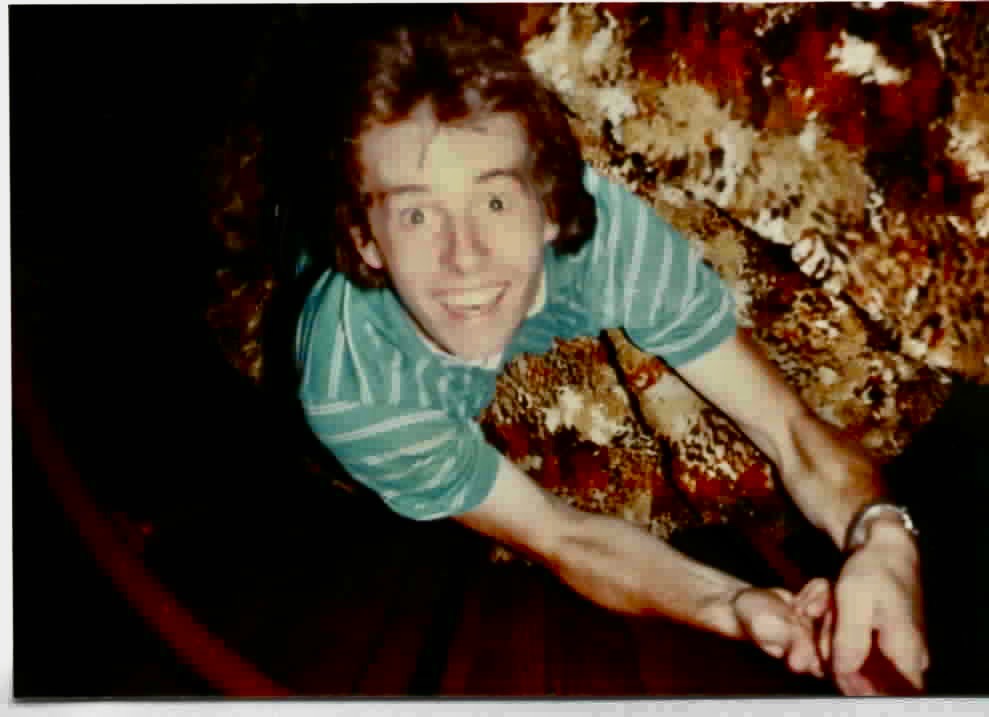 Jerry Malauskas – At first Jerry was the odd-man-out on the original Smorg team. He was Chris and Dave's on-air punching bag, taking the hit from many of their jokes. However, Jerry eventually became one of Chris's closest friends and was even co-best man for Chris's wedding. Jerry is now a vegan, living in Chicago. Jerry has taken a more active role in the show since 2020 and is now our designated Chief Conspiracy Correspondent (CCC).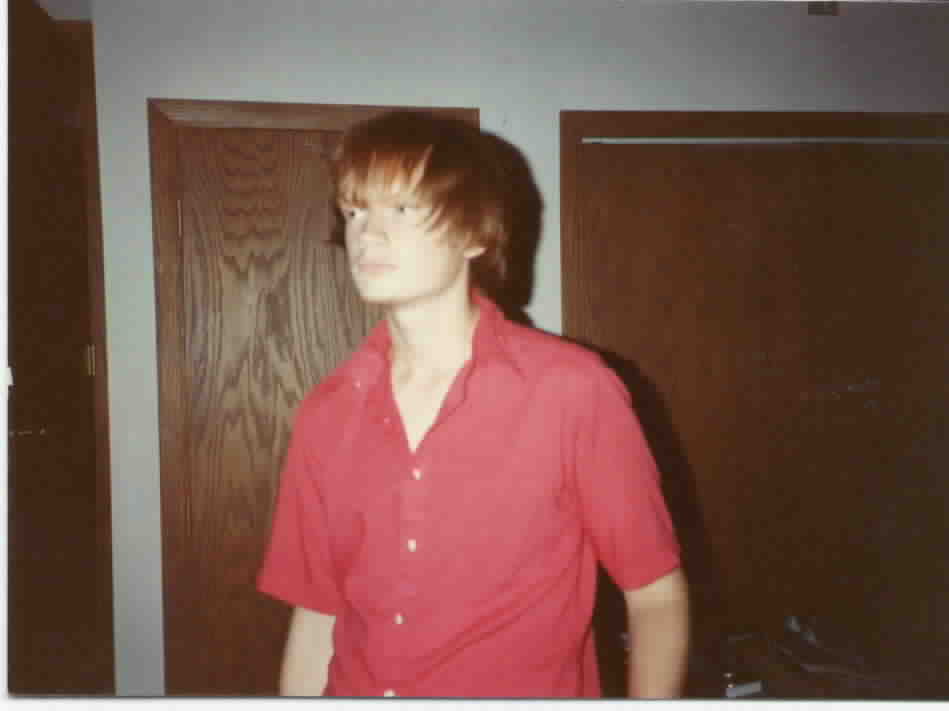 Geoff Beran – Co-host of Smorgasbord Saturday Night (Season 2, 1983-84). Chris and Dave took a break from each other after the first season. While Dave went off and hosted his solo "Open Mind" radio show on Sunday nights, Chris continued on to host the late-night Saturday night slot to develop the Smorgasbord brand name further. Geoff was Chris's partner for this one and only season. During this season, the audience grew and became extremely loyal which came in handy once Chris and Dave reunited during the summer months of 1984.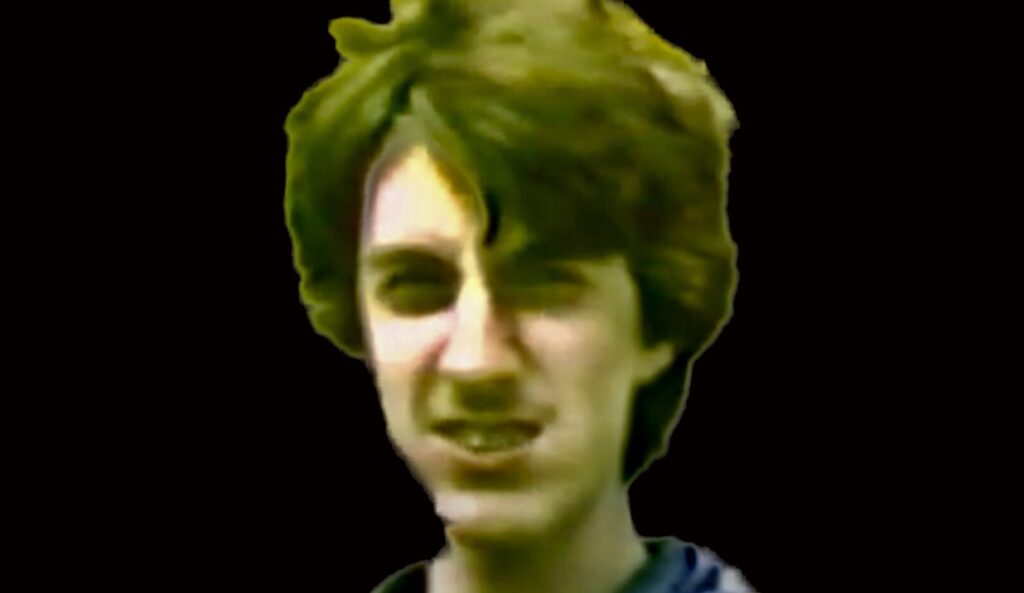 The Deeger Club
The Deeger (dee-jer) Club was founded in 1982, and along with the launch of the club came the official Chris and Dave Smorgasbord Deeger Club Card. One way we used to promote the show was to hide a card in a local pay phone booth (remember those?). We would then announce the location on the air, and the first person who called in to say they had the card would win an album of their choice (they had to correctly give us the number that was printed on the card). We also received a fair share of fan mail, a couple examples of the more colorful ones can be viewed in the gallery below.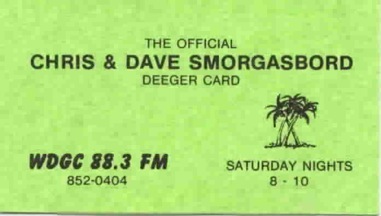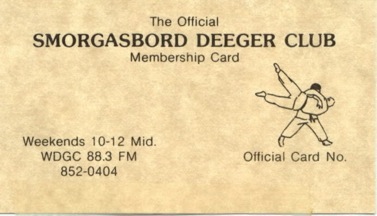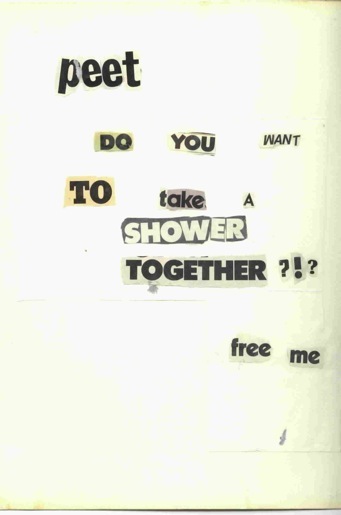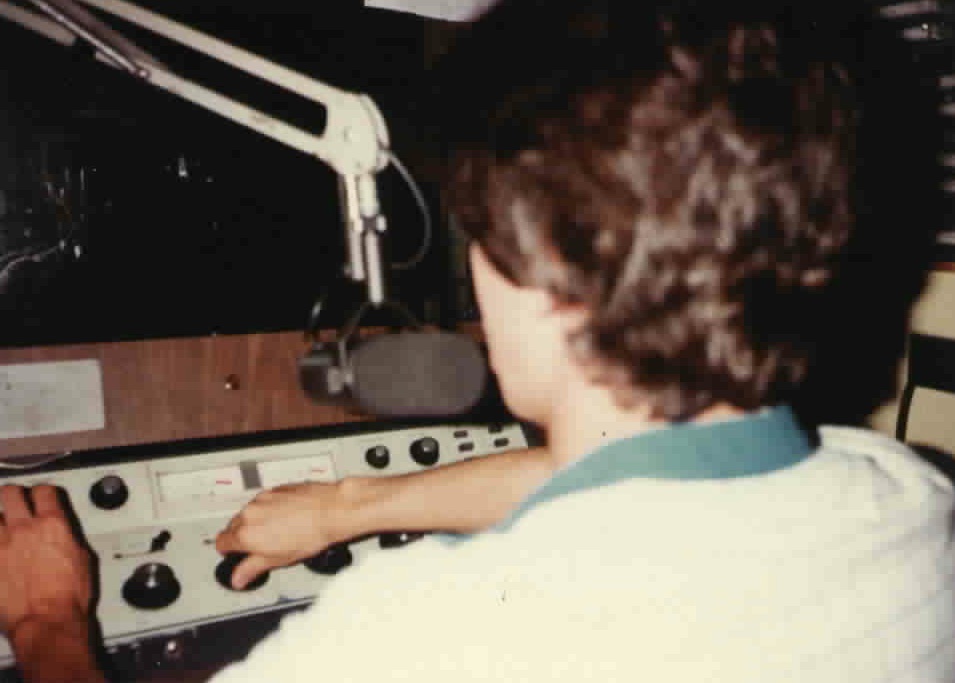 WDGC-FM Documentary: Celebrating 50 Years (1968-2018)