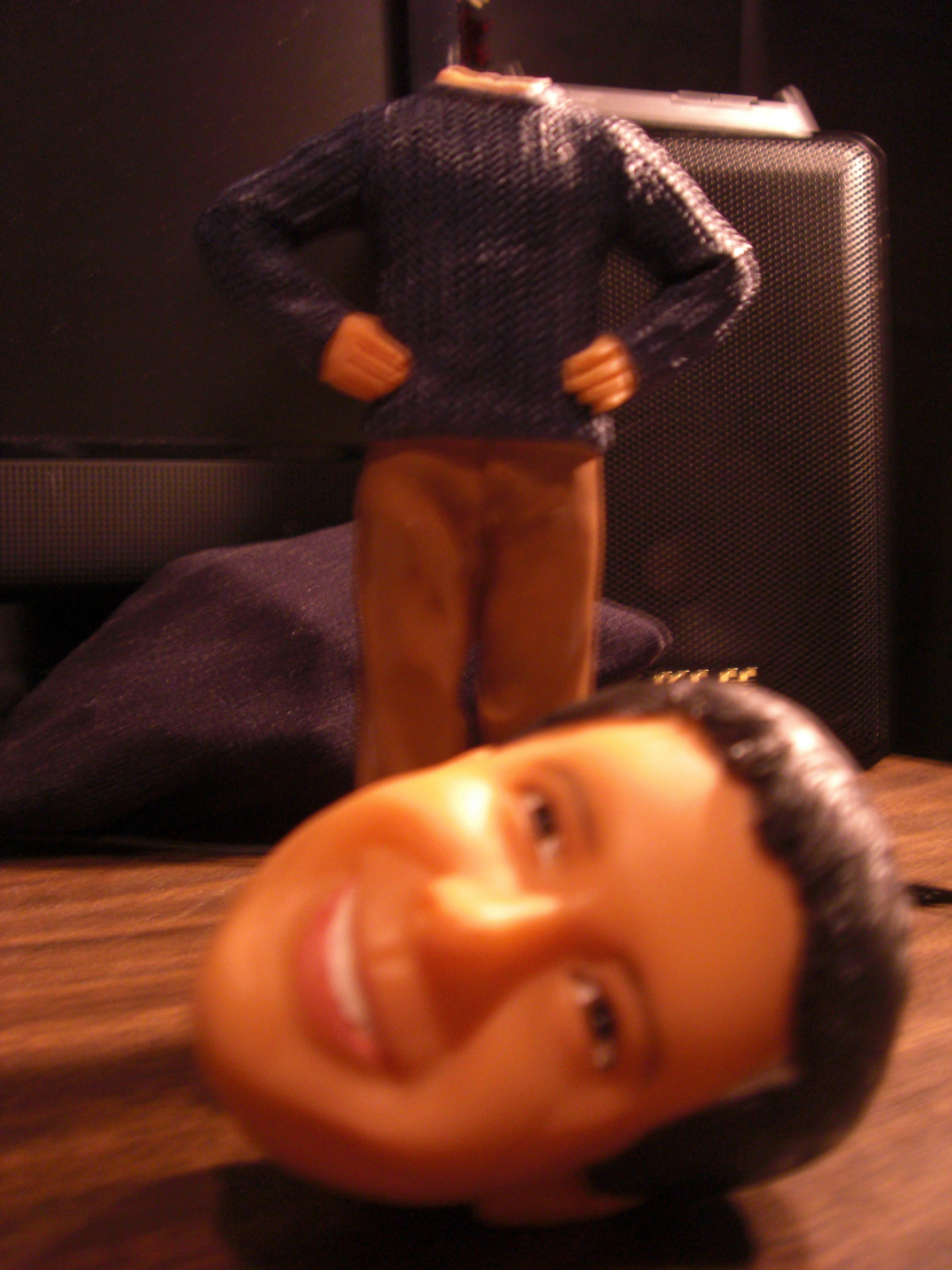 On this week's show, Chris discusses the tragic decapitation of Bobblehead Chris.  We replay a major error that was overlooked on episode 39.  Then we go into the way-back machine and dig up an old audio segment from an early Chris and Dave Smorgasbord broadcast where a caller performed the classic Dr. Seuss story, "Mr. Brown Can Moo"…and then we debut our own new version of the song!   Baba Gonesh presents another Indian Folk Tale, "The Heron and the Crab".
'News Balls' with Jerry Malauskas: What the 12 days of Christmas costs in 2010, a woman calls 911 to report her snowman was stolen, Lee Harvey Oswald's original coffin is up for sale, a woman gives birth at a McDonald's, and the sad passing of Prince Chunk the cat. Finally, we play an exclusive track from the upcoming CD by Jordan Martyn, a recently featured New Artist of the Week and a new fan of the SmorgShow Podcast!
Featured Artist of the Week: Annie Fitzgerald who is also celebrating a birthday today.