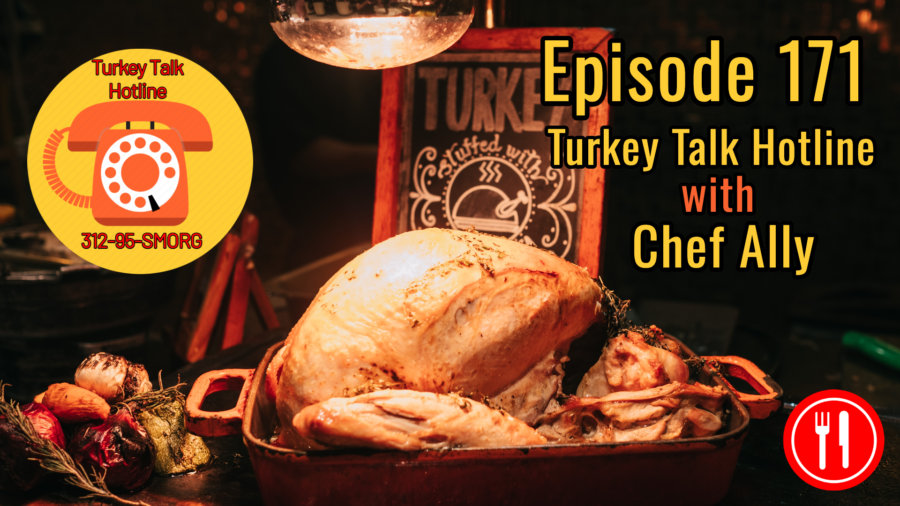 Chris is joined by his daughter, Ally for this special Thanksgiving episode! Ally returns to the studio for the first time in over a year. As a result, the show has a more cheerful tone, free from the conspiratorial bent that has come through on our more recent episodes, thanks to the contributions of our Chief Conspiracy Correspondent.
For our main course, Chef Ally answers listener emails and questions received on the Turkey Talk Hotline about how to prepare the perfect turkey and how to avoid common disastrous Thanksgiving pitfalls. The response to our campaign for listener contributions was overwhelmingly positive!
Chris and Ally exchange interesting tidbits of turkey history including the tradition of presidential turkey pardons as well as a heartwarming story of a woman who managed to salvage her Thanksgiving dinner after a setback and reminds us of what really matters.
Also, from the SmorgShow Archives: Baba Gonesh gives us the bird by sharing turkey names from around the world.
The opening song 'The North Wind Does Blow' was arranged and performed by Ally Larsen. It is based on a nursery rhyme dating back to perhaps the 16th century (given the use of olde English in the original title 'The North Wind Doth Blow'). It has also been known as simply 'The Robin'. It seems to be a fitting song to represent the start of the snowy season here in the midwest.