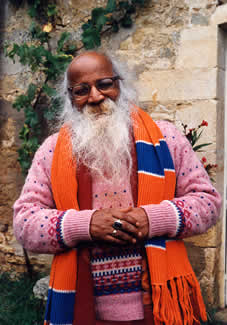 Thank you so very much for visiting my home on the world wide web. I am very new to this technology as only 3% of people in India have computers with internet access, so please be patient with me when it comes to getting this site up and running. After all, sometimes I am working with very old equipment since this show provides a very low stipend for my priceless installments.
In the meantime, do not hesitate to subscribe to my podcast on Apple Podcasts. Simply search for "The Baba Gonesh Podcast" and click the subscribe button to hear my latest Breaking News stories from India, Classic Folk Tales, and India History and Culture Lessons. Plus for all you old timers who have followed me from the beginning days, you will enjoy some of my old classics like 'Thought for the Day' and 'Comedy Camel'.
Thank you so very much!
Peace, Baba
About Baba Gonesh
I am a closet claustrophobic.
In the early part of my life I was a successful and wealthy businessman. Some time after 1970, I retired from worldly life and took sanyas vows, becoming a monk in the tradition of the Naga Babas, more exactly, in the Anandakara branch of the movement founded by Shankaracharya. I received spiritual teachings from several sources, but my main spiritual practice was Kriya Yoga.
I then decided to move to the United States in 1978 to start my own line of Gonesh Cones Incense. Gonesh was of course named after the Hindu Elephant Boy, the God of Luck. It was the first of its kind in cone form!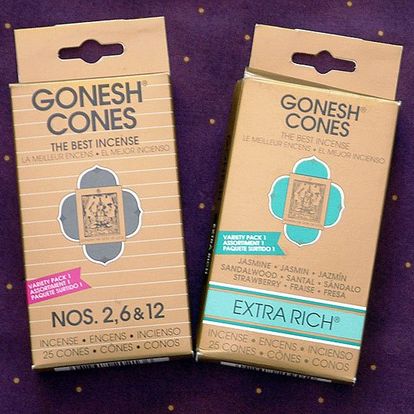 I worked at a small waterbed/head shop in downtown Downers Grove, IL was then approached by a handsome (and polite I must add), young lad by the name of Chris who was looking to film a commercial for his high school television class. I thought this was the perfect opportunity to have my product marketed to the masses. Chris and I became great friends afterwards and I was subsequently asked to join the Chris and Dave Smorgasbord Radio Show as an on-air radio personality. I was dubbed "The Master of the Wide Open Spaces Between the Ears" for providing my weekly installments of "Thought for the Day" and "Comedy Camel". I got the sense that Dave never did take a liking to me even though I was always quite fond of him and his sharp wit.
Listen to my story on how I met Chris which began a long and beautiful friendship:
Once the show was dissolved in 1984, I sold my stake in the Gonesh Incense brand and returned home to India where I spent the next 25 years looking for my next opportunity. In 2010, once I learned about the Smorgasbord show returning in podcast form, I returned to the United States to offer my creative input and services. Later that same year, I invested my remaining savings and opened my own restaurant in downtown Chicago called The Hidden Palace – "A Taste of Baba" which was an enormous success. It was a dream that had finally materialized! In 2017, after realizing that I was not being treated properly with respect to promotion dollars spent on my weekly feature, I launched my own spinoff podcast, "The Baba Gonesh Podcast", available at Apple Podcasts and continues to be the #1 Hindu Culture podcast in South Africa and Saudi Arabia! I am doing quite well as an independent contributor!
When Covid-19 struck, I returned home to the Punjab district in isolation, but continued to send my audio recordings to be heard on both the SmorgShow Podcast as well as my own podcast.
Baba's Photo Gallery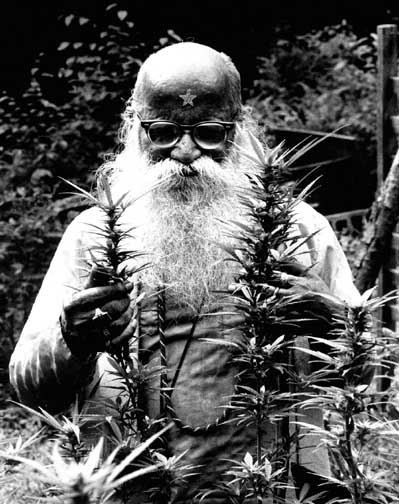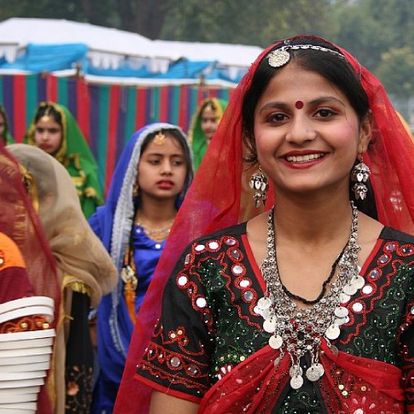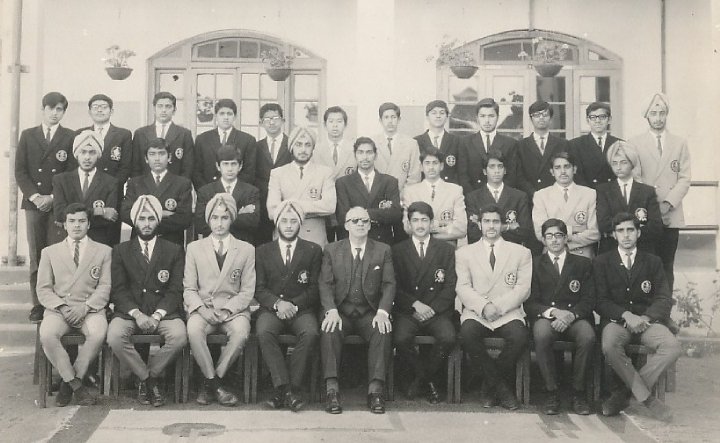 Vintage Video Collection From My Downers Grove Days
Gonesh Cone Incense Commercial (1982)– The video that started it all!
This was my very first TV commercial that I did with Chris during his high school television class. I had already been a regular feature on his radio show long before he teamed up with Dave Jackson on the Chris and Dave Smorgasbord. For Chris's project he needed to do a TV commercial. I agreed to do the narration as long as I got free publicity for my product. The young lad in this video is not me, I only do the voiceover. I have since sold the brand name "Gonesh Cones" and have purchased my own restaurant in downtown Chicago. In exchange, I believe Chris got an A+ for this effort.
Thought for the Day – How to Prepare for a Date
In this video, I provide simple tips to ensure you are fully prepared to have a perfect evening with that special someone. This was a fun one to do for television because it is very visual and difficult to pull off on the radio. Kudos to Mr. Fred Moore for having a painted mural of an Indian landscape in his collection of television studio props.
Thought for the Day – The Fly Casserole
My very first "Thought for the Day" on video! This was originally aired in 1982 on Downers Grove Community Access Channel CATV. The story behind this was a good one. It took three attempts over the course of three days to get this right. So naturally, we had to throw away this hunk of meat with all the ingredients into the waste basket of the classroom. I can only imagine what the nighttime janitor was thinking when he came across this on not one, not two, but THREE occasions!
Now that many years have passed, I can finally speak out negatively about the writers of this bit. It was obviously an ignorant American who wrote this. Had he done any bit of research on Indian culture, he for sure would have learned that the cow is sacred in my country. We would never make a dish like this. But since this was my first voiceover for a television skit, I sold my soul and agreed to read it as it was written for me.
Thought for the Day – How to Clean Your Camel Litter Box
Another "Thought for the Day" for Downers Grove Community Access Channel CATV. Another culturally illiterate production in which I was forced to partake. I had strongly suggested an elephant litter box but I was outvoted by the white man.
Can't get enough of Baba? Click on Link above to be magically transported to my Blog posts and sample installments of my podcast.
Thank you so very much for checking me out.
Peace, Baba