About the Show
The SmorgShow Podcast originates from the Chris and Dave Smorgasbord radio show which originally aired on suburban Chicago high school radio station WDGC-FM between 1982-1984. The show was known at the time for its edginess for a high school radio program. Chris and Dave's all-talk format broke the mold by deviating from the station's rock genre and often pushed the boundaries of acceptable community standards.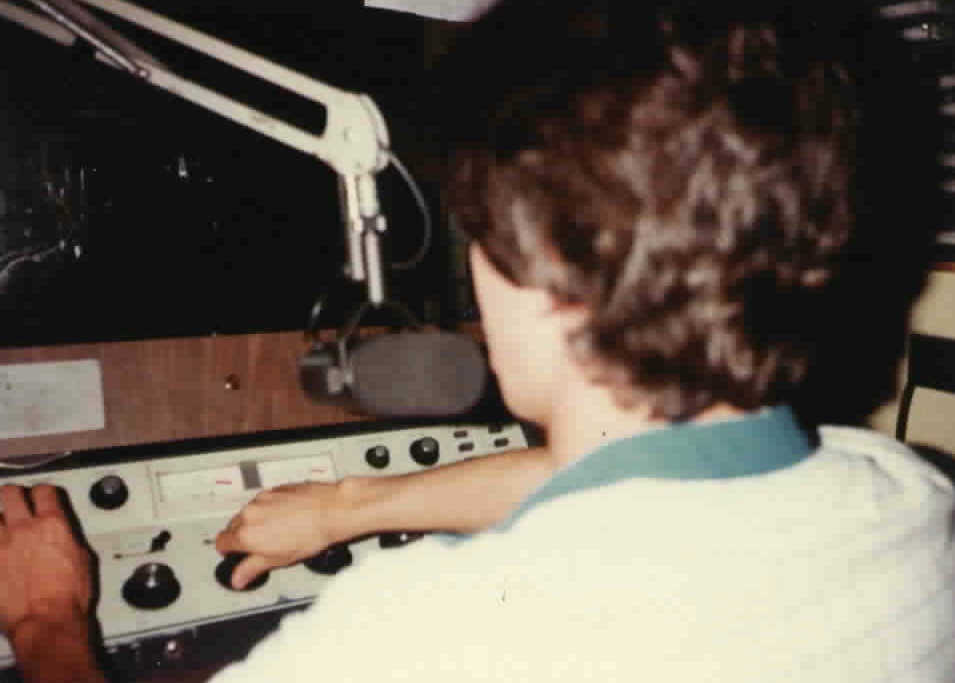 In 2010, we dusted off the Smorgasbord brand name and Chris paired up with his daughter, Ally to create a new podcast series staying true to the original spirit and variety format of the old radio show.
smor·gas·bord\ˈsmȯr-gəs-ˌbȯrd\: a luncheon or supper buffet offering a variety of foods and dishes.
The term 'Smorgasbord', as used here, is not meant to imply the show is related to food in any way and is certainly not a cooking show. Instead, the term used to suggest that we are 'serving up' a variety of programming elements, crossing many genres and formats – comedy, news, drama, current events and occasionally even stepping into the conspiracy realm.
After serving as co-host and contributing to nearly 100 episodes, Ally is now grown up and has flown the coop, leaving Chris to fend for himself. As a result, the show has taken a bit of a different turn. Chris now pairs up regularly with original Smorgasbord Radio Show co-host Dave Jackson as well as Jerry Malauskas who serves as the show's Chief Conspiracy Correspondent (CCC). And let's not forget 'Master of the Wide Open Spaces Between the Ears', Baba Gonesh – who after 40 years of being featured on our show, serves as our International News Correspondent, sending his views and breaking news directly from his homeland of India.
While Seinfeld was said to be "a show about nothing", the SmorgShow Podcast is a show about anything.
Latest Videos
Check out the Smorg-TV section for our full video collection!
Take a Tour of Our New Website!
Leave Us a Voicemail Tutorial
How to Make Your Own SmorgShow Podcast Mobile App
Episode 159 Live Stream – Introducing EctoLife
Episode 153 Live Stream – Oktoberfest '22 and a More Sensitive James Bond
The Lonely Guy's Subliminal Dating Service
Holiday Hunters Gift Finding Service
Ally's Wedding Video Trailer (09.05.21)
Ally's Wedding: Father of the Bride Speech (09.05.21)
Jerry the Dancing Fiend – At Ally's Wedding (09.05.21)
Phillip Donald – Uber Friend Official Music Video
Phillip Donald – Break Loose (Single)
Oktoberfest 2020 Live Stream
In Lockdown with Indie Pop Band Echosmith
Chris and Dave Smorgasbord: The Movie (WDGC-FM 50th Anniversary Alumni Reunion)
Palentine's Day with Chris and Dave
The Smorgasbord Woods Project