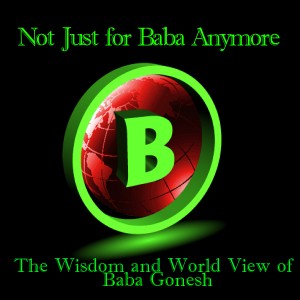 I've been told by many SmorgShow listeners that I am the best thing about the entire program and that they always fast forward to my section of the show. Well I have very exciting news for these people. I am so very proud to report that Mr. Steve Jobs and his very fine friends at the Apple company have approved yours truly for a new podcast series now available in the iTunes store.
Yes, that is correct… old man Baba has his very own show in iTunes. If you have a favorite Baba story and just don't know what episode of the SmorgShow it was from, look no further than Baba's own show, "Not Just for Baba Anymore – The Wisdom and World View of Baba Gonesh". Subscribe to my show and you will hear such Baba favorites as "Thought for the Day", "Comedy Camel", "Love Poems", "Indian Folk Tales", and my new series, "Baba News".
So take that…in your pants, Mr. Chris. I have a show now too!!
– Peace, Baba
Update: Baba's Podcast has been re-branded and can be found by simply searching 'The Baba Gonesh Podcast'.