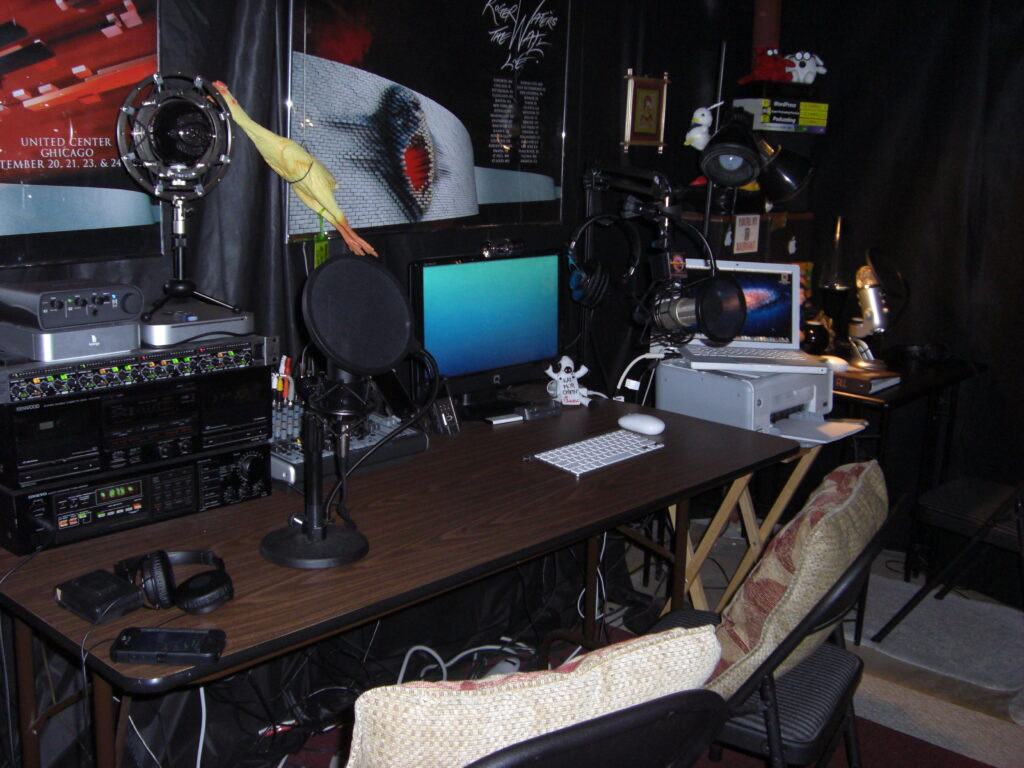 Wow, I just realized my last official post to this blog was late January 2010. I guess I am trying to figure out when it makes sense to blog. It's not like I have been without anything to say. To the contrary, this has been the most creative year I have had since dissolving the original Chris and Dave show over 25 years ago. When I last posted an update here, I had just launched my first podcast episode with my daughter, Ally. At the time I wondered if it would last beyond just a couple of episodes. We have been on quite a journey since then. Quite honestly, it has been tough to come up with brand new material each week with all of life's other priorities and challenges, but I must say that some of our current shows surpass what we were able to do back in the 80's during the original SmorShow run. It's been our goal from the beginning to make each and every show better than the last one. I've invested a good amount of cash into our revamped studio and broadcast quality equipment along the way. I've attended webinars and consulted with the Podcast Answerman, Cliff Ravenscraft who has coached many podcasters on how to take their show to the next level. I must say this has not been just a casual hobby of ours, but something that has grown into a big part of our lives. We are grateful to all the listeners who have downloaded our shows or called into our hotline. We have connected with many up and coming artists who we have featured on our show. Overall it has been a great experience to build a community using 21st century technology.
When we first started doing this early this year, I wondered if it was something Ally would even be interested in after a while. Well, we just finished our 40th episode. With the exception of only a few weeks where we had vacations, we have been consistent with putting out a show every week. Ally is very much the same level of partner that I had with Dave. She is an equal contributor and producer of the show. Her confidence has grown along with mine during the time we have been at this. You can hear the difference if you compare our first episode with the most recent one. We have made a great father-daughter team and I am grateful for the bond that we will always share from this hobby of ours. As a parent I have often wondered what legacy or impression I would leave behind for her, and I guess only time will tell. But I am confident in saying that this will be a very memorable period that we will both look back on with fond memories.
Have a wonderful Christmas and New Year if I don't get around to submitting another post before then!
-Webmaster Chris