Happy Friday the 13th everyone! Many folks who attended my party last week have written to me asking for the recipe for the birthday cake shots that were served. Here you go. Thanks to Kelly for the contribution!!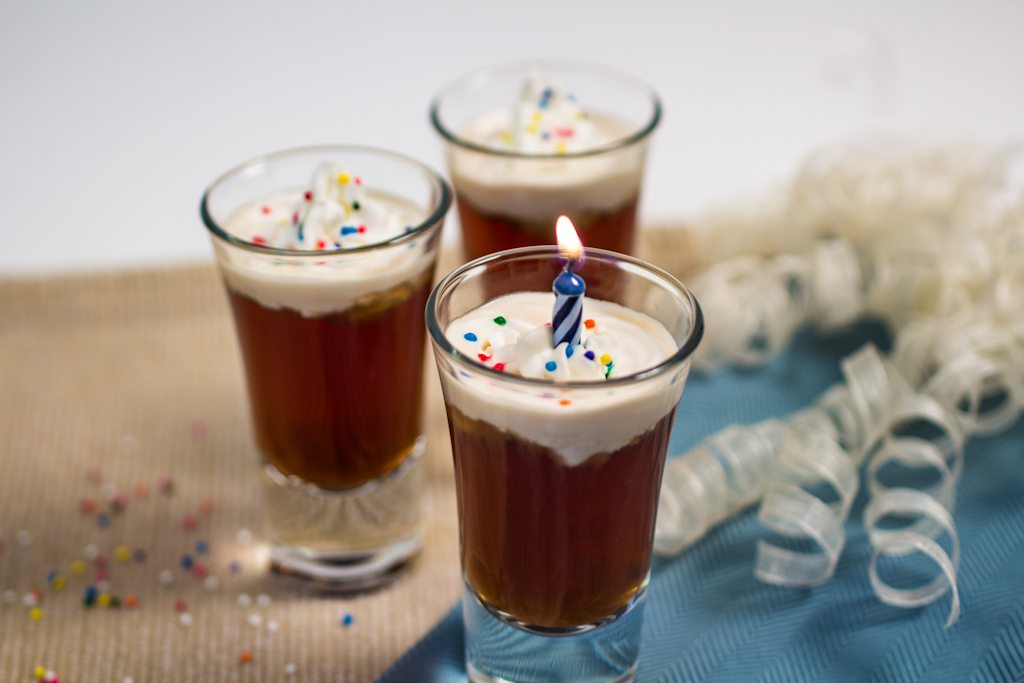 Birthday Cake Shots (aka Chocolate Cake Shots)
-1/2 shot vodka
-1/2 shot Frangelico Hazelnut Liqueur Slice
-Have ready one slice of lemon per shot
-Place on a small plate two tablespoons of sugar per shot
-Take one slice of lemon, dip both sides in sugar, lick sugar off lemon (do not swallow yet)
-Take the shot, swallow, and bite the lemon slice.
MMMMMMMM – Enjoy!