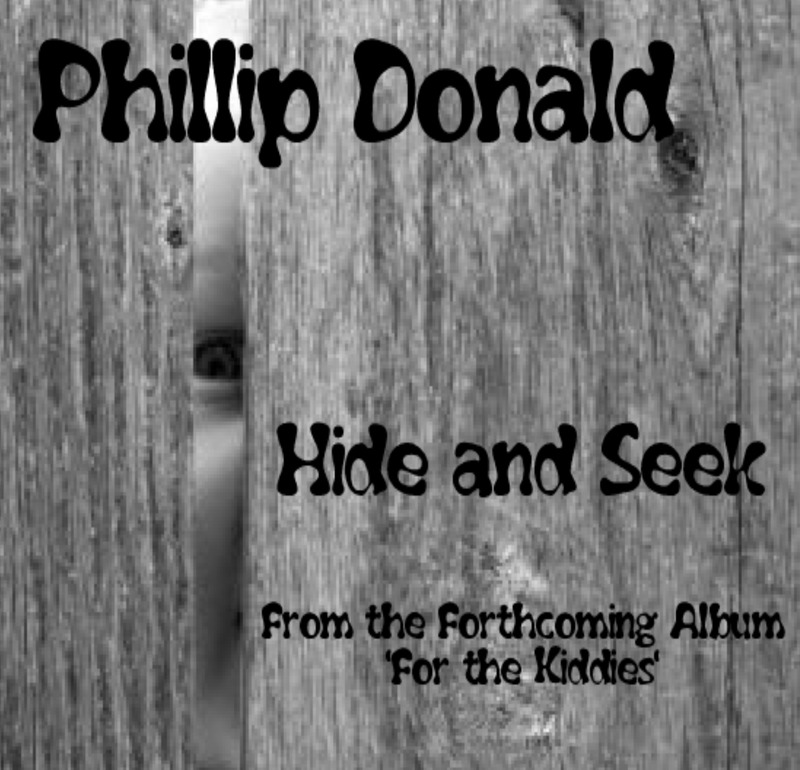 Phillip Donald's New CD, "For the Kiddies" will be released this fall. In the meantime, enjoy the brand new single "Hide and Seek".
This is the first original work from Phillip Donald since 2011's classic "Such a Good Ugly Thing", which debuted at #671 on the Bulgaria pop charts and yielded such hits as "Revenge Time", "Shut Your Face" and "I'd Rather Eat All Day".
Now Phillip has returned to the scene with a collection of children's songs which will certainly join the ranks of other classics by Peet Seeger, Woody Guthrie, and Burl Ives.