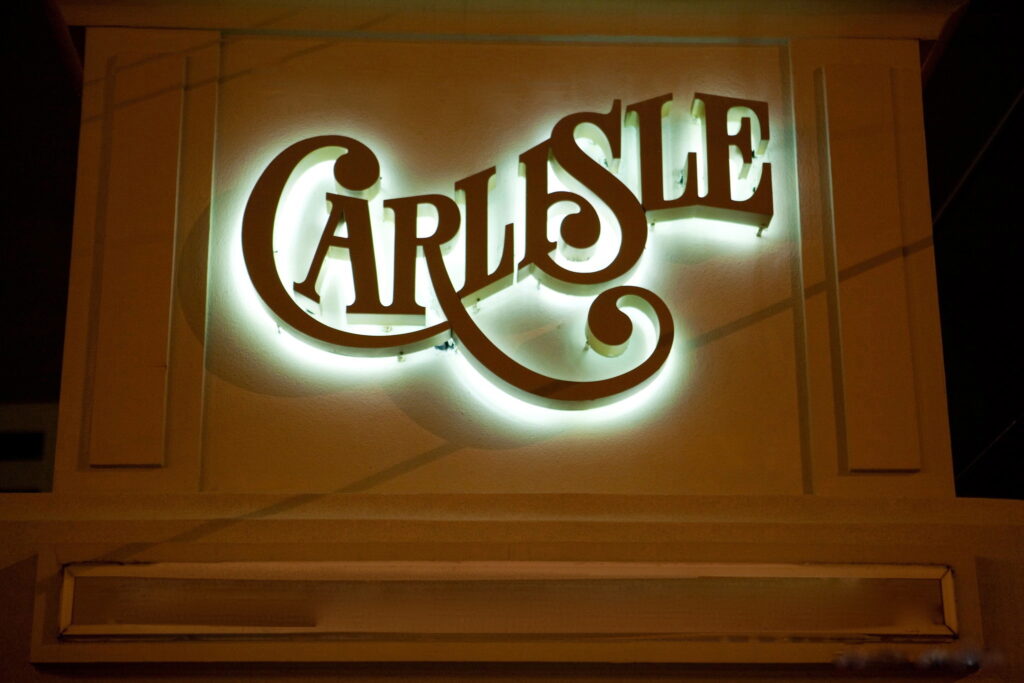 It's hard to believe, but this September will mark the 30-year anniversary of the Smorgasbord radio show. To celebrate this event, we will be taking our show live on the road to the Carlisle Banquet Hall in Lombard, Illinois. Loyal fans may remember that we first hosted our live radio show at the Carlisle back in 1984, where we were joined by 40 restaurants from around the world in an event that we called "Taste of the Smorg".
We are still sorting out all the details of the new event, currently scheduled for September 15, 2012. As we firm up the details, we will share them here. Original Smorgasbord Co-Host Dave Jackson has already agreed to join Chris and Ally for this special live-streaming podcast.
Listen to the original Chris and Dave show – Live at the Carlisle from back on 6-29-84.