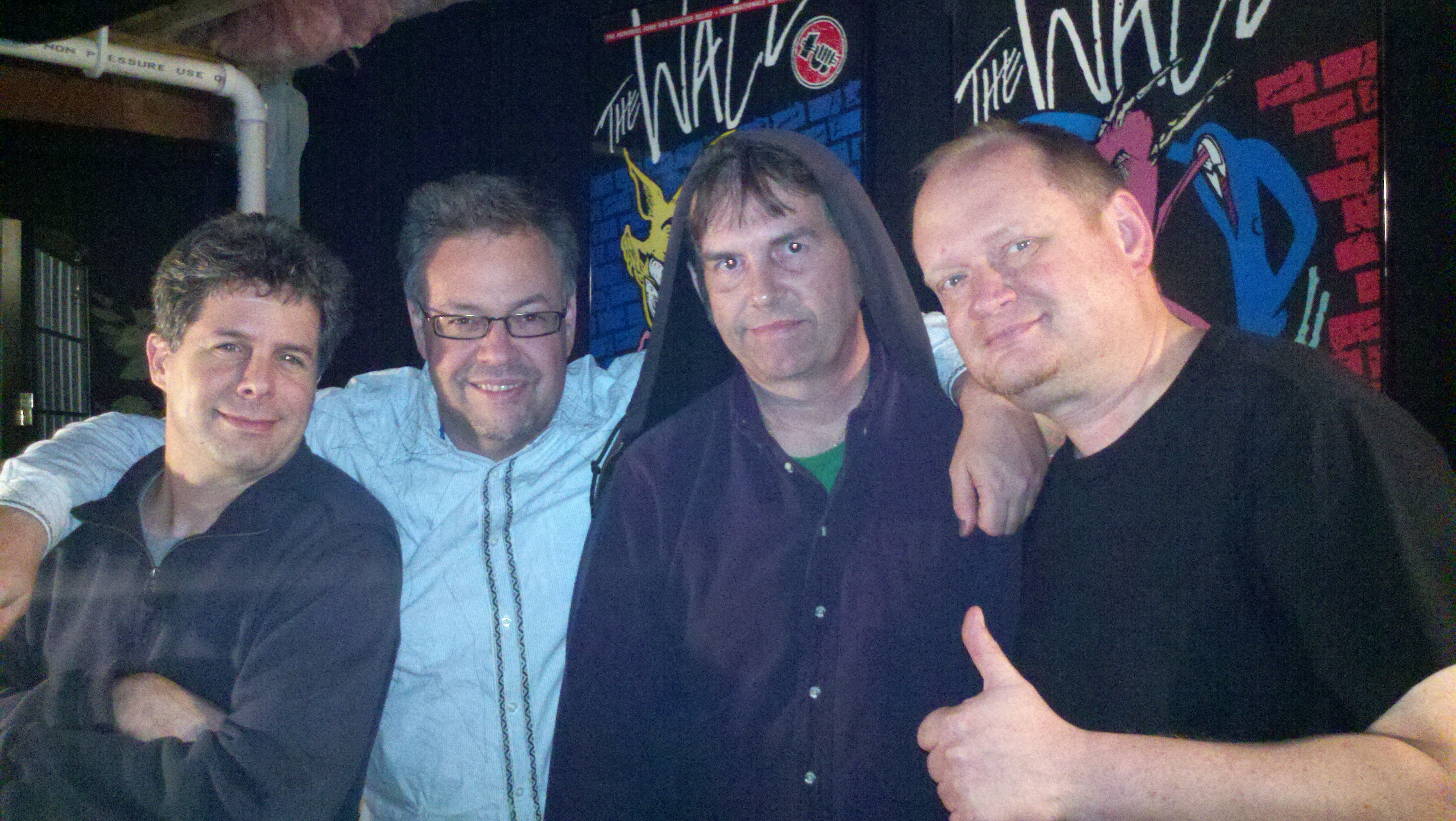 A special treat for those who have been with us for the past 30 years. On this episode, the original Smorgasbord Radio Show team – Chris Bockay, Peet McCain, Dave Jackson, and Jerry Malauskas – reunite together for the first time in 10 years.
Ally does not make an appearance during this episode because she could not deal with four old men going down memory lane and complaining about the current state of affairs.
Among the various topics discussed: Peet and Jerry duke it out to play the best Mr. Potter on the forthcoming SmorgShow Theater production of "It's a Wonderful Life". In the spirit of that classic story, we discuss what life would have been like if there had never been a Jerry Malauskas. We discuss the culture of high school radio WDGC-FM before and after the Smorgasbord show era, and the impact General Manager Fred Moore had on us. We discuss the trend of moving away from terrestrial radio and toward internet radio and podcasting. We also discuss the current state of the music industry. On a positive note, we do not discuss any of our medical issues.