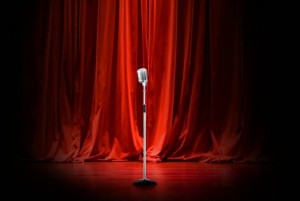 I thought it would be a good time to re-introduce myself. I am Chris Bockay, webmaster of this site, and I realize I have some explaining to do. I have been off the scene for a good year now, and even when you go back a year, my creative contributions were starting to become just a light trickle. I recently came back to this site and realized just how stale some of the material had become. I have been working on updating things to give it a better feel. The videos in the SmorgTube section should now all be playable by any Internet Browser now that they have been posted to YouTube. But besides all that, let's go back and figure out where I went off the tracks.
Back in January of 2010, I set out to recreate the old high school radio show I did with Dave Jackson. Only this time around, it would be with my 11-year old daughter. I had heard about podcasting and the concept really intrigued me. It started out as a fun little hobby for us that would create some fond memories for us when we got older. But then it caught fire. A creative spark had hit me like no other time over the past 25 years. For nearly 3 years we cranked out 85 episodes of the new show, culminating in September of 2012 when we did the 30th anniversary celebration of the original show from Carlisle Banquets. That show took the life out of me. I poured everything into that episode and when it was over I really felt there was nothing else to do with the show. Over the next year, we put out only two more episodes. We never officially said goodbye and we technically never canceled the show. We just faded away.
Along the 3-year journey, the podcast became an obsession with me. I gave it as much energy as I possibly could. My radio broadcasting ambitions that I had since I was 7 years old started to come alive again. Along the way, what started out using only a 1979 Radio Shack mixer and microphone gradually grew into a very expensive venture. Before I knew it, I had invested several thousands of dollars into new broadcast quality equipment as well as a dedicated space in my basement for a recording studio. Given that the SmorgShow itself wasn't generating any income, I thought I would try and make some of the money back by jumping into the voiceover business. For about 18 months, I was finding little projects here and there, but the money I made from that came no where near what I needed to leave my day job that paid in the six figures.
That leads me to my professional career. I had hit a point in my career where I was completely miserable. I desperately wanted to make the voiceover thing work out so that I could leave that job. In November of 2012, my company did the best thing I could ask for – they laid me off. I decided that this was my lucky break – I figured I would spend 50% of my time doing a traditional job search and the other 50% of my time doing voiceover work. Whatever path succeeded would be my next life phase. Well, just 3 months later I landed an AWESOME job with a company that I have had my sights on since college. I took the job and I closed the door on my voiceover ambitions and all things related to the SmorgShow.
Well, another year has passed and I am now writing this latest blog entry. My daughter is now 16 and as I type this, she has taken the car out for her very first independent drive. I am becoming extremely sensitive to the passage of time. In just two years she could be leaving home. I really treasure the time we spent together doing the SmorgShow.
So what is next for us and the show? Personally, I would like to do one more season of the show before she begins college. I think I could muster the strength and creative energy to do another 10-20 episodes before officially killing off the program. Whether that happens this fall, next summer, or two summers from now, I don't know. However, I can tell you this – we have started to lay down the tracks for our next old-time radio drama, our first in nearly two years! This will be another Ray Bradbury original called 'The Ravine'. We are targeting a September 2014 release. It's possible that this will be a new spark to get the show going again. Continue to check back here for new updates on this project and the future state of the SmorgShow. Thanks for checking in!