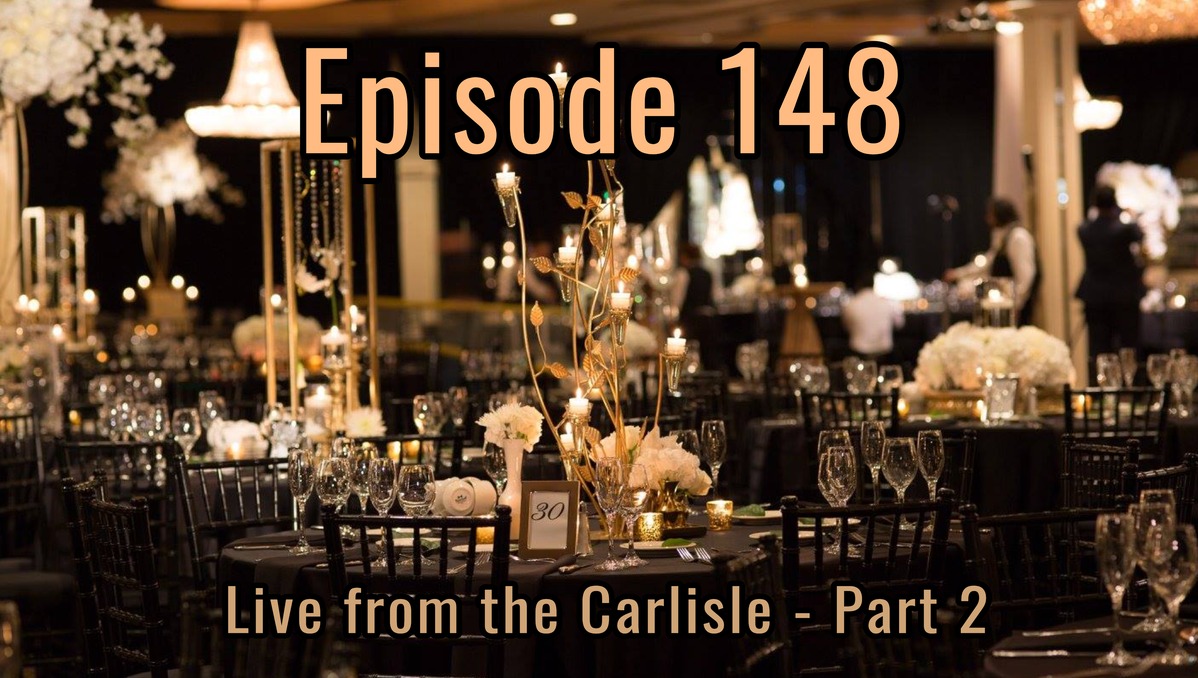 Smorgasbord Radio Rewind Episode
As we approach the 40th anniversary of the Smorgasbord Radio show, we look back at our 30th anniversary celebration from 2012 when Chris and Dave returned to their old stomping grounds of Carlisle Banquets in Lombard, IL where they hosted 'The Taste of the Smorg' back in 1984.
This is the second of three episodes leading up to the big anniversary where we look back at our special live event from the Carlisle.
On this episode, we hear crooner Phillip Donald perform live on stage followed by an interview with Phillip. Dave and Ally check out the surroundings by heading over to the karaoke bar. Baba Gonesh's restaurant is represented at one of the food tables, we hear live performances from UK's Jordan Martyn as well as from Ally performing her original 'Untold Stories'. Chris and Dave continue with their reminiscing of the old radio show with a classic bit of 'Homework Hotline'. Also a look back on what was happening in 1982 when the Smorgasbord Radio Show first hit the airwaves.