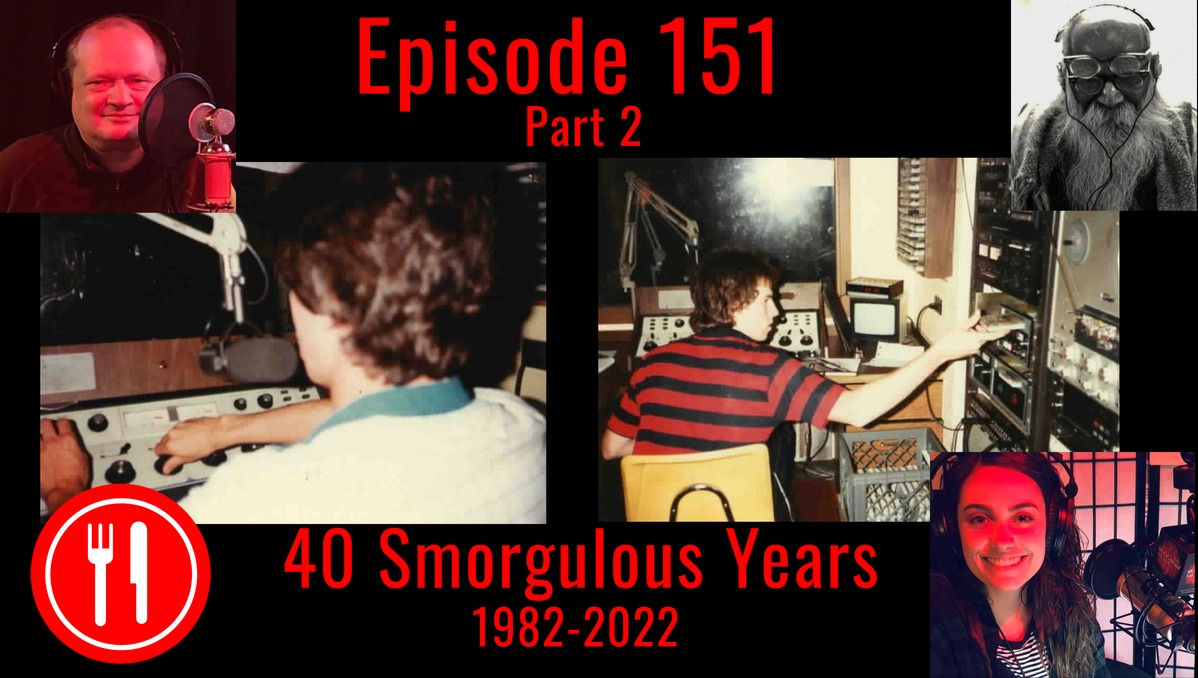 It has been exactly 40 years since the launch of the Chris and Dave Smorgasbord, heard on suburban Chicago high school radio station WDGC 88.3 FM.
Original Smorgasbord Show co-host Dave Jackson is back in the SmorgShow lounge, along with Chief Conspiracy Correspondent, Jerome Malauskas, to reflect back on the origins of the program. We dig up some of our favorite bits from yesteryear and reflect back on the high and low points of the show.
More importantly, the occasion also marks the 40th anniversary of the friendships of Chris, Dave and Jerry which are stronger today than ever before.
This is part 2 of 2 episodes that marks the special occasion. We pick up where the story left off in the last episode where Chris and Dave separate at the end of season 1 to explore their own personal show formats individually. We hear clips from their separate shows including 'Smorgasbord Saturday Night' where Chris Bockay teams up with Geoff Beran. We talk about the short-lived stint of bringing the Smorgasbord show to Cable TV, the successes and failures of our remote broadcast shows from the Tivoli Bowling Alley and the Barn in Naperville. We conclude the show with several clips of Chris and Dave's reunion in the summer of 1984 before the two left WDGC-FM for good in exchange for higher education.
For those new to our show, these past two episodes are a great way to get to know us, learn a little about our history and why we continue to honor this program in podcast form today.
"Chris and Dave: Keeping You Company until You Want it Back!"