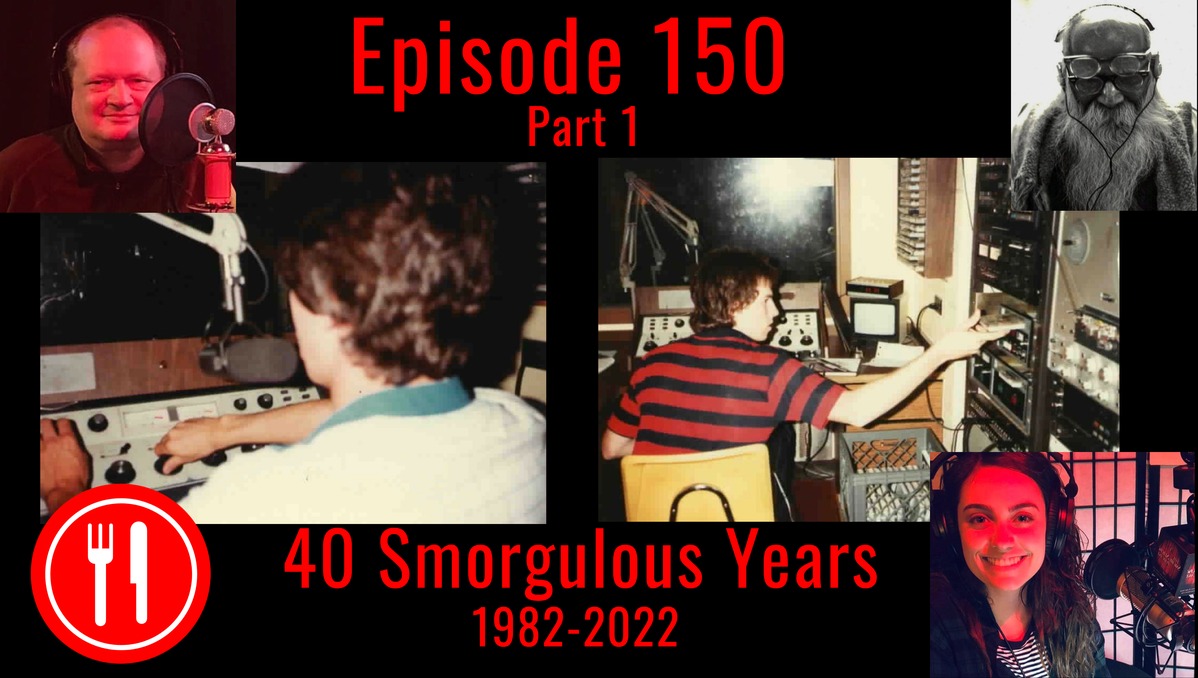 It has been exactly 40 years since the launch of the Chris and Dave Smorgasbord, heard on suburban Chicago high school radio station WDGC 88.3 FM.
Original Smorgasbord Show co-host Dave Jackson is back in the SmorgShow lounge, along with Chief Conspiracy Correspondent, Jerome Malauskas, to reflect back on the origins of the program. We dig up some of our favorite bits from yesteryear and reflect on the high and low points of the show.
More importantly, the occasion also marks the 40th anniversary of the friendships of Chris, Dave and Jerry which are stronger today than ever before.
This is part 1 of 2 episodes that marks the special occasion. In Part 1, we focus on the backstory of the program – how all the contributors were led to follow their passion for radio and how they team up to host the original Chris and Dave Smorgasbord Radio Show. We listen back to some of Chris's very early 'basement' recordings, clips from the first Chris and Dave Smorgasbord season and conclude with the split of Chris and Dave, where the story will pick up in Episode 151.
As an added highlight we finally hear the long-awaited story of how Chris meets Baba Gonesh, who has been with our show for the entire ride. Baba calls into the show and discusses the early days of his involvement with the show. Check out Baba's story and the commercial that started it all here.
For those new to our show, these next two episodes are a great way to get to know us, learn a little about our history and why we continue to honor this program in podcast form today.
"Chris and Dave: Keeping You Company until You Want it Back!"