2004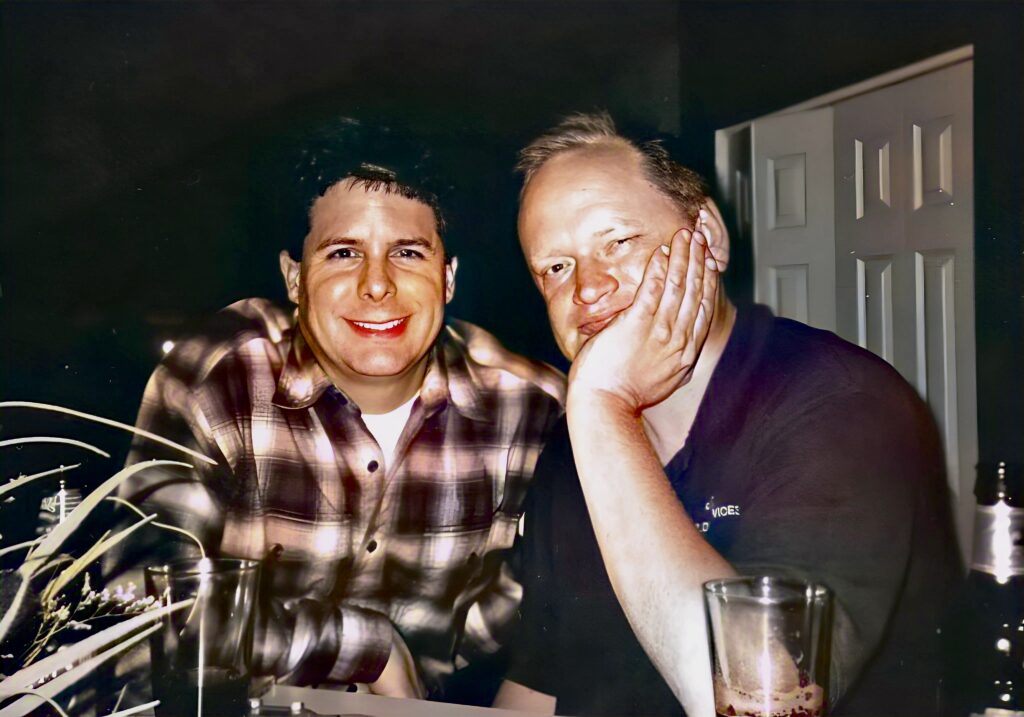 The year started out on a really sour note. On January 15, I was laid off from my job of over 15 years. It turns out the timing of it all was for the best. The first week of January, my daughter Allison ended up in the hospital. What started out being just a case of strep throat, ended up leading to a secondary infection in her lymph glands. Her neck got so swollen to a point where antibiotics were not doing the trick, that she needed to have surgery to have it drained. It was a long recovery for her after that, and it was a blessing to have had the time off from work to help her recuperate. I was able to bond with my family for 5 months while drawing on both unemployment and a generous severance package. I ended up saving more money over this period of time than I had at any other point in my life. On June 21, I ended my time off by heading back to work for a new company, DoubleClick. In fact, I am typing this from my hotel room in Broomfield, Colorado. I just came back from a day of training, and a fantastic dinner at the Walnut Brewery in Boulder. There is a nasty storm brewing outside now, so I am just reflecting on the last several months.
August 26, 2004 – I nearly died from a massive head injury today. I was eating lunch on a park bench outside my office building. The bench was encased within this pointy metal sculpture and I came up straight on the point of it. Whoever designed this thing should be handcuffed and imprisoned. With blood squirting everywhere at the beat of my pulse, I managed to get inside the office building where I nearly fainted outside the first floor cafeteria. I made quite a scene collapsed outside the cafe – people trying to walk over me to get lunch and seeing me sweating profusely with a blood stained shirt. Fortunately I was blessed to have a couple ladies call 911 for me and sat with me to make sure I didn't pass out. Men are absolutely worthless in these situations. One guy just walked past me – just stared – and managed to say "Dude!!". An ambulance took me away and I got 10 stitches in my head. Good times.
December 13, 2004 – After six months at my interim job at DoubleClick, I made the move to a smaller direct marketing firm in the town over from me. So ends six months of daily commutes lasting as much as 4 hours round trip.
2005
10-year wedding anniversary, renewed vows at the church that we became members of in 2002.
2006
Featured in much of this slideshow are some photos of me with each of the guests at my 40th birthday celebration on October 7, 2006. I had a wonderful time creating yet more memories with people that have been a major part of my life. I think I calculated 21.25 years as the average span of these friendships, the earliest going back to 1975! If you were there, thanks so much for being part of this special life milestone!!! Represented here are friends from my early childhood, high school, and IRI, my employer for 16 years.
We borrowed a fire pit from a neighbor. The evening was a typical October night – low 50's. We were blessed with a full moon which lit up the autumn evening sky. The firewood smell lingered for days – in our clothes, in our house, EVERYWHERE!
My good friend Kelly for over 25 years brought birthday cake shots. Click Here for the recipe!
Editor's Note: I didn't realize how many of these slideshow shots contain booze in one form or another!