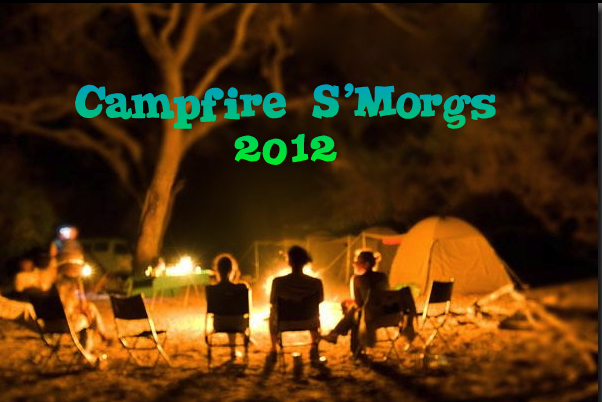 Campfire S'morgs '12: Live from Waa Kee Sha Park in Oswego, IL. Last year at this time, we took the remote equipment out to the woods to do a live streaming podcast event. We called it 'Campfire S'morgs', a clever play on words if you didn't figure it out. If you missed it, you can head over to Episode 57 and listen to us do the show from around the campfire. Given that the weather was absolutely perfect this weekend, we decided to do this show a week earlier than planned.
In light of a recent tragic campfire accident where two young girls were badly burned from a campfire explosion, Anthony provides helpful tips for keeping safe when building and extinguishing a campfire. Baba tells some jokes to lighten up the atmosphere, and shares some unusual games that you can play around the campfire. We then take turns reading some extremely scary ghost stories. Finally, it wouldn't be an official campfire without singing, so we all take a stab at singing a John Denver song. Maybe we should have practiced a bit more before doing this one live.
Also, on a totally unrelated topic, I talk about how I met Verne Troyer, the actor best known for playing the Austin Powers character, "Mini Me".
Featured Artist of the Week: Jenna Jentry
I would like to apologize to our featured artist of the week in that I back-announced her as "Jenny Jentry". I must have been reading ahead to one of our ghost stories called "Screaming Jenny". There is no relation as it turns out. Anyway, head over to her Facebook page and check her out.