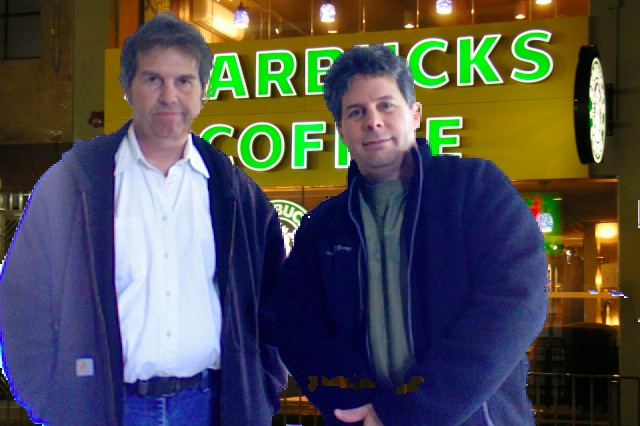 Former WDGC-FM Smorgasbord Co-Host Dave Jackson joins Chris in the studio while Ally is on her 8th grade spring break trip in Florida.
Chris and Dave look back on some of their old radio bits including the time when Chris got fired from his job at Time Life Telemarketing. They discuss a disturbing new product – Twitter toilet paper where you can get your favorite Twitter feed printed on 4 rolls of toilet paper for the low price of $35.
Other features include everyone's favorite game show, 'Get a Life'. In addition to giving away a brand new life, Chris and Dave play some of the original 'Get a Life' bits from the old high school radio days. There is an update on Tisha Chicken, the SmorgShow geocache travel bug, who makes a complete return trip home after two and a half years of trying to get to Chicken, Alaska. Baba Gonesh visits the studio and delivers a dramatic reading of a classic Indian Folk Tale, "The Hunter and the Doves". Finally, Chris and Dave take the show on the road to the local Starbucks where Dave shares a tragic fertilizer story.
Featured Artist of the Week: Damon Hill