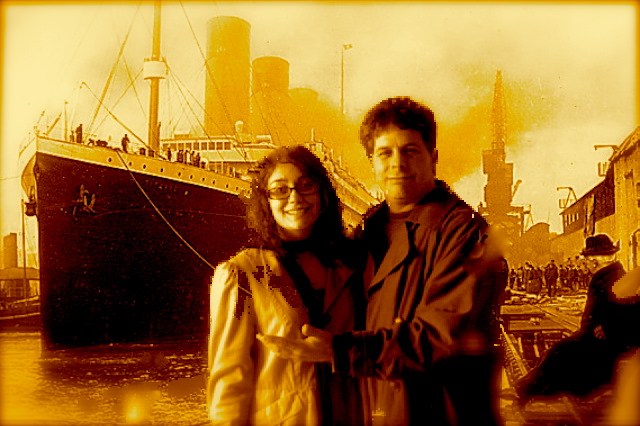 On this episode, we travel back in time and take a special look at voyage of the RMS Titanic for this special 100th anniversary of that tragic night of April 14-15, 1912.
This episode originally streamed live at exactly 100 years after the Titanic struck the iceberg.
Our special episode is chock full of facts and statistics about the Titanic: the construction, the launch, the passengers and crew, the food that was served to both first class and third class passengers including the last meal. We discuss the tragic accident, the lifeboats, the sinking, and the wreckage. We get a flavor of what life on the Titanic was like by listening to readings of letters written by some of the passengers. Music was a special part of the voyage and we play a few tracks that were played on board. We close out the show with a special rendition of Ally singing, "My Heart Will Go On".