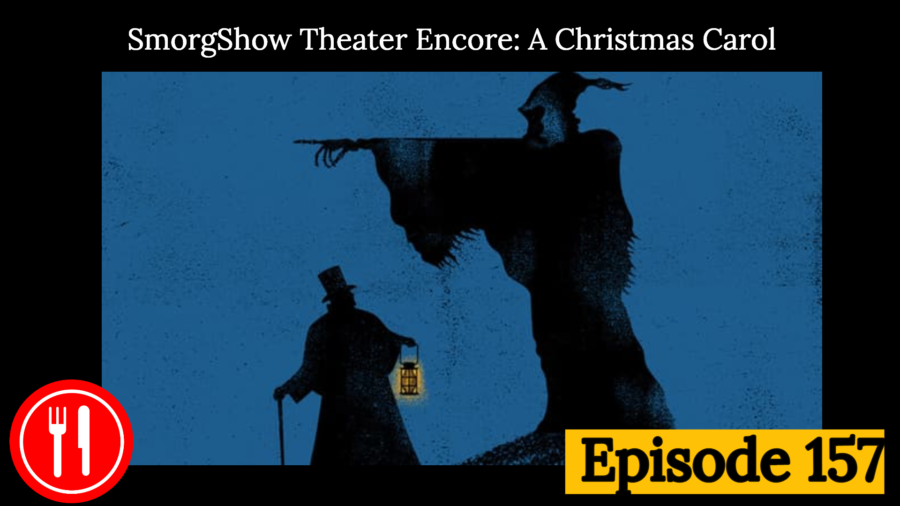 Ally returns to the SmorgShow Lounge to co-host this final episode for 2022. Chris and Ally begin by reflecting back on some of their more memorable Christmases from years past and discuss the traditions that were most meaningful to them. For Ally, it was her magical elf that came to life at night after sprinkling magic snow over it. For Chris, it was making daily calls to the Santa hotline. Then for our feature segment, we present an encore presentation of our 2011 version of Charles Dickens' 'A Christmas Carol' radio play.
SmorgShow Theater has been one of the standout features of our podcast for nearly 13 years. But 'A Christmas Carol' has got to be the warmest, most 'feel-good' one of them all. We are excited for our new listeners to hear our adaptation of this timeless classic and for those listeners who have been with us since the beginning, we hope you will stick with us and listen to our production again.
The SmorgShow Players for A Christmas Carol are:
Dave Jackson – Narrator
Chris Bockay: Ebenezer Scrooge
Ally Bockay: Ghost of Christmas Past
Peet McCain: Marley, Ghost of Christmas Present, Nephew Fred
Geoff Wells: Bob Kratchit
Kim Bockay: Mrs. Kratchit
Thank you to everyone who has given us a listen this past year. We will be taking a break from publishing new content for the rest of this holiday season, but look forward to returning to our usual format in new episodes in 2023.
Merry Christmas, Happy Holidays, and a Happy New Year from all of us at Smorgasbord Radio!