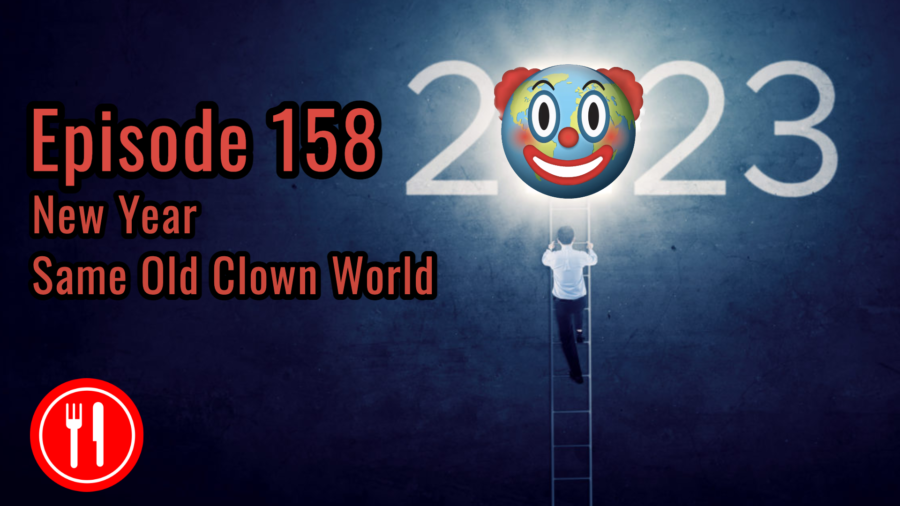 Back from an extended holiday break, Chris is joined by Chief Conspiracy Correspondent (CCC), Jerome Malauskas to ring in the new year which in many ways resembles the old year. In this first episode of 2023, we get down to covering some pretty heavy topics that only the CCC could fully appreciate:
Jimmy Fallon breaks out in song to celebrate the new Covid-19 variant XBB.1.5 – Entertainment or Propaganda? You Decide!
Elon Musk's $44 billion purchase of Twitter and the changes that have been happening on the platform.
The surprising collapse of Buffalo Bills Safety, Damar Hamlin during Monday Night Football.
What's up with all the recent collapses of athletes?
The Died Suddenly documentary
We then move into lighter territory with our new feature, Clown World! The purpose of the new feature is to offer some balance and offset the more intense subject matter of the show by highlighting the absurd within our culture. Such topics covered in this installment:
The Joker becomes pregnant.
Prince Harry reveals whether he is circumcised in his new memoir, Spare.
Woman is blinded in both eyes by tattoo artist in a botched attempt to dye her eyeballs black like rap star.
Finally, we close out the show with a very special guest. Chris's wife, Kim makes a rare appearance in the studio to help Chris and Jerry kick off their health goals for the new year. Kim formerly hosted her own podcast, The Blooming Beauties Live Well Podcast which focused on all topics related to health and nutrition. Kim's passion is helping other achieve their goals, so we are excited to get our health plans in motion!